Infographic: Huawei MatePad Pro Top Features
Huawei MatePad Pro launched as the first Huawei MatePad series tablet, the world's first 5G and the world's first tablet with the punch-hole display and more. The infographics below show you some of the notable features of this new tablet.
Click on the image to see full size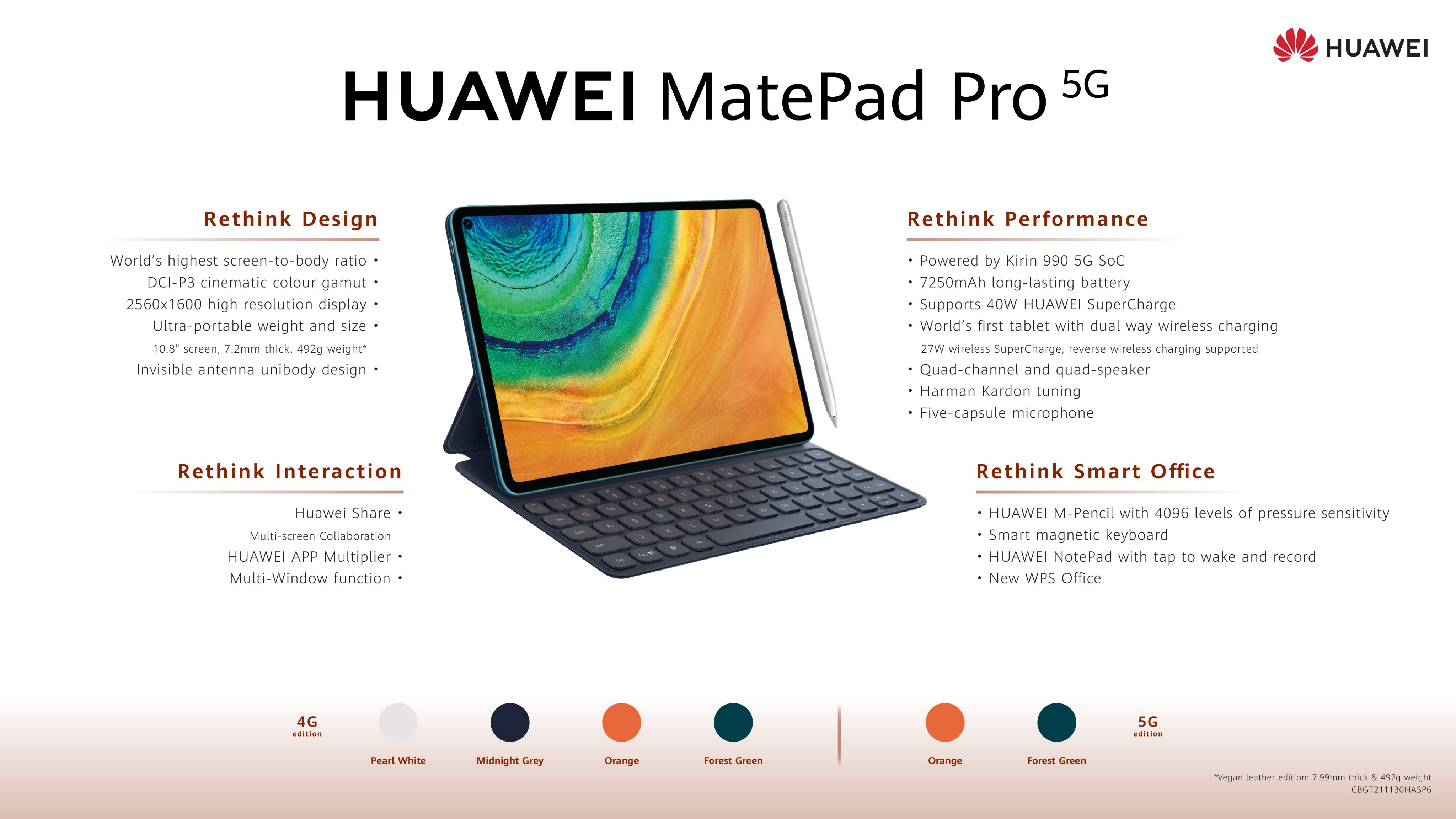 Check the price and other specs in the article linked below.
Huawei MatePad Pro series launched including the world's first 5G and punch hole display tablets