Huawei P40 Pro dominates DXOMARK best camera ranking for Photos, Videos, Night Mode and Zoom
DXOMARK has published the result of its best smartphone camera ranking. The results comprise of different image categories including, Photo, Video, Zoom, Night Mode, Bokeh, and Ultra Wide-angle.
And Huawei's latest flagship – Huawei P40 Pro has dominated the DXOMARK camera ranking as the top scorer in four of these important categories.
Best for Photo:
With a Photo score of 140, the Huawei P40 Pro is currently the top device for still image capture in DXOMARK database. The score is based on top-level photo performance across all test categories, without any real weaknesses insight.
Best for Video:
Huawei P40 Pro also tops DXOMARK ranking for Video with 105 points. Like for stills, the camera does not show any real weaknesses in any of the test categories and is either the best or among the best in all of them. Video footage shows good exposure and wide dynamic range, with only some minor clipping in challenging high-contrast scenes; and as long as you are not recording under low tungsten light, white balance and color rendering are mostly accurate.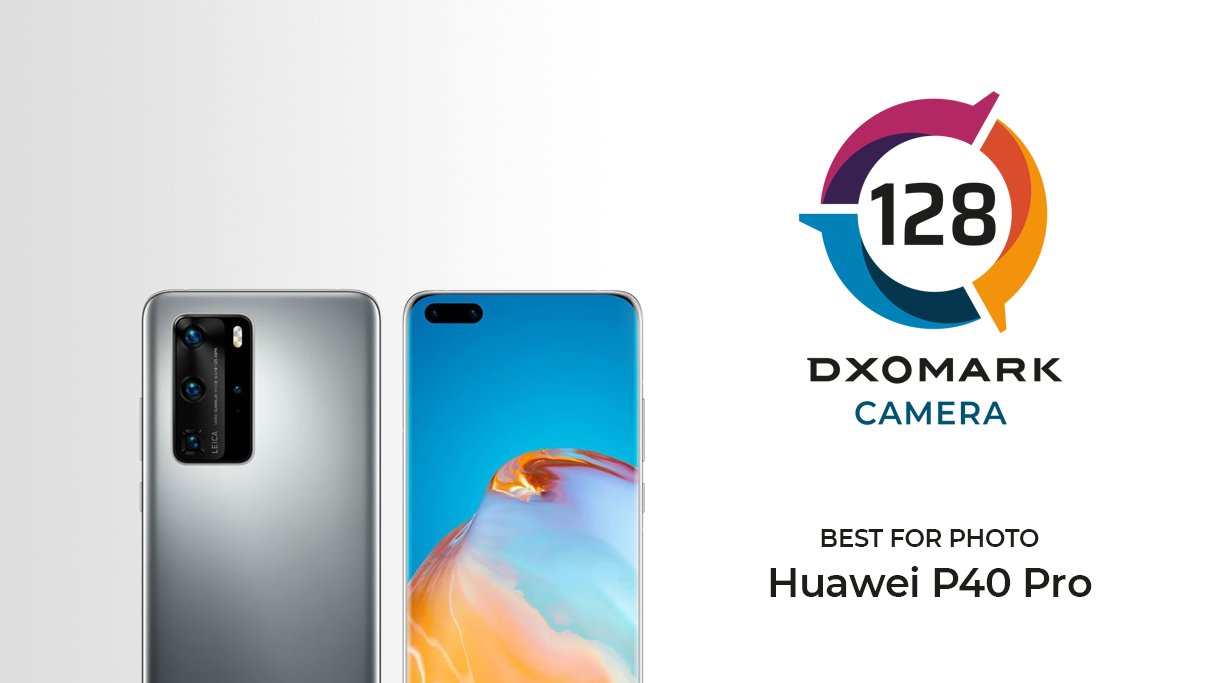 Best for Night:
Huawei P40 Pro is a top scorer in the Night-time photos, achieving a 70-point top score in this category is based on outstanding performance across all sub-tests—flash-on, flash-auto, flash-off, and night mode.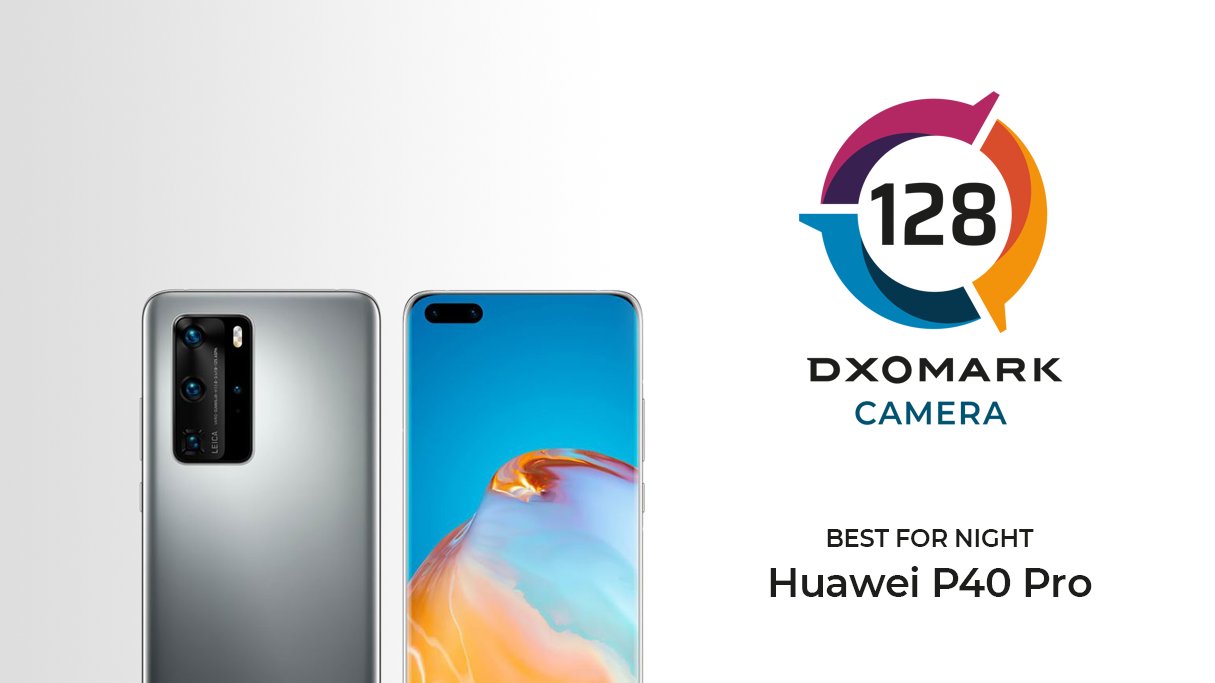 Best for Zoom:
This flagship is packed with periscope zoom that was first used in the P30 Pro released last year and now more sharped in Huawei P40 Pro.
Huawei P40 Pro is a step ahead of its rivals, and that's particularly clear for the Zoom category, where the Huawei flagship blows the rest of the competition out of the water, thanks to a 5x optical telelens and improved processing and software over last year's P30 Pro.
When zooming, the Huawei camera is capable of recording higher levels of detail than competing devices at all zoom ranges while keeping image noise well under control. The advantage is most visible at longer zoom distances, where the Huawei camera manages to maintain good detail on fine textures, while most rivals show a strong loss of detail. In medium-range shots, the Huawei also records excellent detail at the center of the frame, but there is a noticeable loss of detail towards the edges, caused by the image fusion algorithm. Overall, there is no way past the Huawei P40 Pro, though, if you frequently rely on your smartphone's zoom function.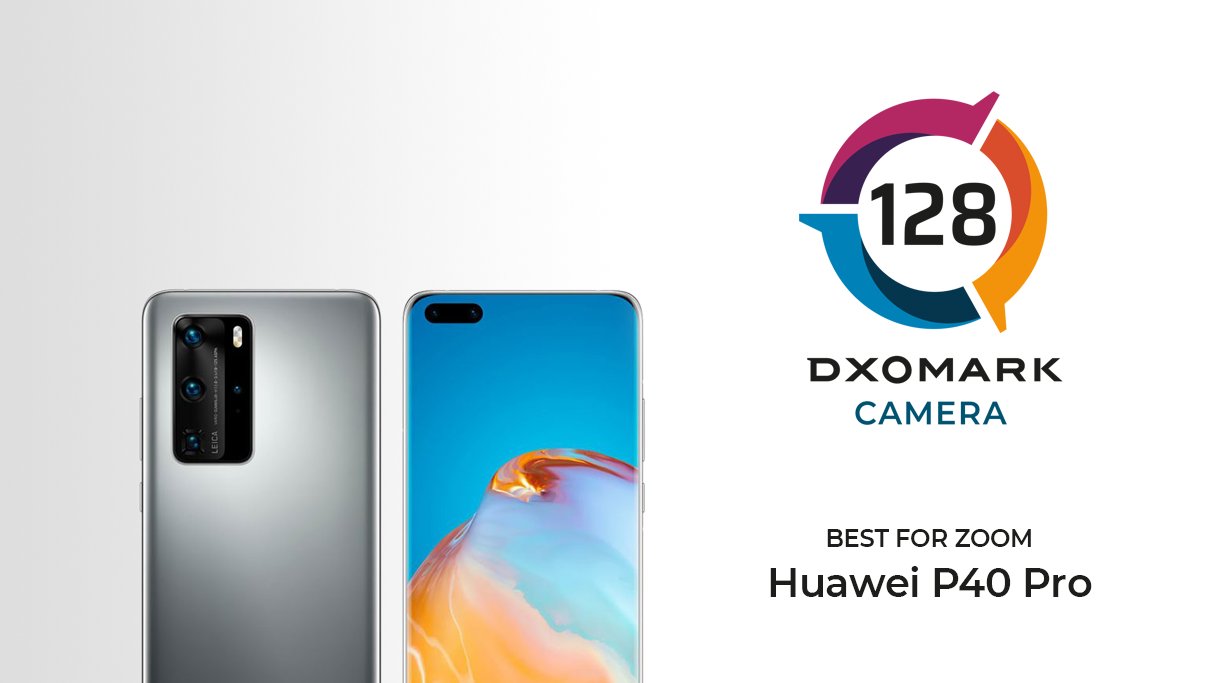 On the other hand, Samsung Galaxy S20 Ultra emerges winner in Ultra wide-angle camera and Galaxy Note 10+ 5G tops for Bokeh shots.
Check the full results here.
Huawei P40 Pro Quad Camera System:
50 MP RYYB Ultra Vision Camera (Wide Angle, f/1.9 aperture, OIS)
40 MP Cine Camera (Ultra-Wide Angle, f/1.8 aperture)
12 MP SuperSensing Telephoto Camera (5X Optical Zoom, f/3.4 aperture, OIS)
3D Depth Sensing Camera
Huawei launched SingleBAND intelligent multi-frequency fusion solution
On 18th October Huawei launched its SingleBAND intelligent multi-frequency fusion solution at the 2021 Global MBB Forum. This solution integrates two innovative technologies to achieve the best overall network performance and contribute to the 5Gigaverse ecosystem.
Huawei SingleBAND solution offers edge cutting attributes such as flexible frequency decoupling, full-band multi-beam, three-dimensional coordination, and intelligent base stations. It mainly targets to increases the spectrum's value. Let's explore the two concepts on which the Huawei SingleBAND solution is based.
Multi-frequency Integration of One Network Concept:
As well known, 5G will demand more frequency bands alongside versatile bandwidths. It'll increase the coverage performance between TDD and FDD bands. In addition, the multi-frequency integration on one network using efficient coordination of multi-frequency network resources will be able to achieve mutual assistance between multiple frequency bands.
As mentioned earlier, there are two innovative technologies applied to this solution. The first one is flexible decoupling of all frequency bands to help ubiquitous gigabit experience. Meanwhile, the second one is a full-band multi-beam three-dimensional coordinated scheduling to increase the capacity of the entire network. A brief description of both is given below-
First Innovative Technology:
The first technology is flexible decoupling that carries 5G NR uplink services using the Sub-3G spectrum. It enchanted the overall TDD uplink and downlink coverage. To be more precise, the supplementary uplink carrier bandwidth of 100MHz delivers a higher uplink rate 1.1Gbps for each user. In addition, the average user experience gain is recorded by 30%.
Second Innovative Technology:
The second technology that has been integrated into this solution is multi-antenna. It helped in realizing multi-user pairing through a single frequency band. Moving ahead, the full-band multi-beam three-dimensional coordinated scheduling has improved the network capacity by 25%.
Intelligent Base Stations: Upgrade of Regular Multi-Frequency Technology
The intelligent base stations are able to forecast the air interface signal strength, spectrum efficiency, beam, and other conditions. It brings accuracy and an increase in traditional multi-frequency characteristics. Moreover, a total of 20% progress has been seen in the multi-frequency network's average user experience.
At the event, Huawei SingleRAN Domain President- Jiang Xudong commented, there is no end to innovations.  Huawei proposes the SingleBAND intelligent solution target to conquer the current challenges of complex networks in the 5G epoch.
Huawei concluded the 7th "Internet+" contest with 13 finalists of the company
On 18th October, the 7th China International "Internet +" College Student Innovation and Entrepreneurship contest finally reaches its end with 13 finalists of Huawei. A total of 9.56 million people from 121 countries and signed up for this competition with an academic organizations count of 4347.
There were overall 50 finalists including 13 Huawei proposition teams specializing in Kunpeng, Shengteng AI, Huawei Cloud, CT, and OpenHarmony technologies. In addition, the company provided guidance and essential insights for these projects. In the end, Huawei won the Outstanding Organization Award from the Internet Contest host for its active participation.
Huawei's participation in the Contest:
The Shenzhen-based firm made a great contribution to this event and presented the high integration of subject knowledge and industry practice. Its core technologies including  Kunpeng, Shengteng AI, Huawei Cloud, CT, Consumer Cloud, and OpenHarmony. and other cutting-edge fields have been explored by about  337 1205 college teams.
Furthermore, the company is determined to give one-on-one expert guidance and in-depth guidance on key tasks for the participating teams. Using its high-quality projects with dual values ​​of technology and business the participants presented many theoretical foundations of industry applications and computing.
Related: Huawei providing technical guidance and plan to recruit students on 7th Internet Plus competition
Apart from this, Huawei also appears in the exhibition area and displayed its prototype entitled "Kunpeng Spreading Wings and Ascending Miles". Its purpose was to display the basic software and hardware technologies of Kunpeng and Shengteng AI.
(Image from Huawei)
China International "Internet+" Contest:
This is one of the largest and most prominent college student innovation and entrepreneurship events in China. It targets to deepens the reformation of innovation and business education for the students. It brings the students and industry leaders together to be aware of key areas in the closes connection between intelligence, technology, and project resources of universities and social development.
Huawei completes the XMC-3E ODU microwave field test in corporation with Hohhot Unicom
Recently, Huawei and Hohhot Unicom jointly completed the first XMC-3E ODU microwave field test in Hohhot, China. A 112MHz large channel and 4096QAM high-profile mode have been used in this test that succeed in realizing a 1.37Gbps ODU single channel bandwidth.
It's a nearly double rate of the bandwidth in the traditional ODU. Huawei conducted this microwave field test in Naobao village to provide them with ultra-wide and minimal carrying solutions.
To be mention, the XMC-3E ODU microwave used in this test has been honored with Red Dot Design and the iF Design Award in June this year. It has been selected for its outstanding industrial design and high-performance capabilities.
XMC-3E ODU Microwave:
This solution of the compy integrates a large channel of 112MHz to deliver the highest modulation mode of 8192QAM. Meanwhile, it preserves its simplistic design with twofold spectrum efficiency in comparison with the traditional ODU bandwidth.
(Images From Huawei)
Simultaneously, its cognitive handle design and quick-lock mounting parts are easy to maintain and provide an effortless deployment. In addition, it also delivers improved efficiency with higher safety measurements.
First Test Field:
As mentioned earlier, the first test was carried out in the Naobao village of Hohhot province in China. It is inhabited in the northeast of Hohhot which is 18 kilometers away from the urban area. However, it's a really famous place in terms of tourism and has a history of over 300 years.
Field Test Results:
The main motive of Hohhot Unicom is to maximize the bandwidth capability and stability of a single-channel ODU. Thus, the company has cooperated with the leading tech provider Huawei. The test results show a 112MHz channel for 4096QAM modulation without enabling the bandwidth acceleration.
Moreover, the plant can achieve a 1.37Gbps maximum bandwidth rate while maintaining a stabilized output. This solution is based on Huawei's original high transmission power ODU that has increased power of 1.5dBm in a range of 10km.