Huawei P40 lite and P40 lite E pre-order starts in Russia, sale on March 25
Huawei P40 series will make its global debut on March 26 but the Chinese tech giant had already begun selling two low-end models from the lineup – Huawei P40 Lite and P40 Lite E in Europe and other markets.
Moving forward, Huawei now launched the Huawei P40 Lite and P40 Lite E in Russia beginning with the pre-order.
From March 20 – 26, Huawei P40 Lite and P40 Lite E available to pre-order in Russia at prices of 19,999 ruble – P40 Lite and 12,999 ruble – P40 Lite E. While the first sale is scheduled for March 25.
To be mentioned, the pre-order of Huawei P40 Lite will bring Huawei Band 4 Pro (19,999 ruble) and Huawei Band 4 (worth 2490 ruble) with P40 Lite E.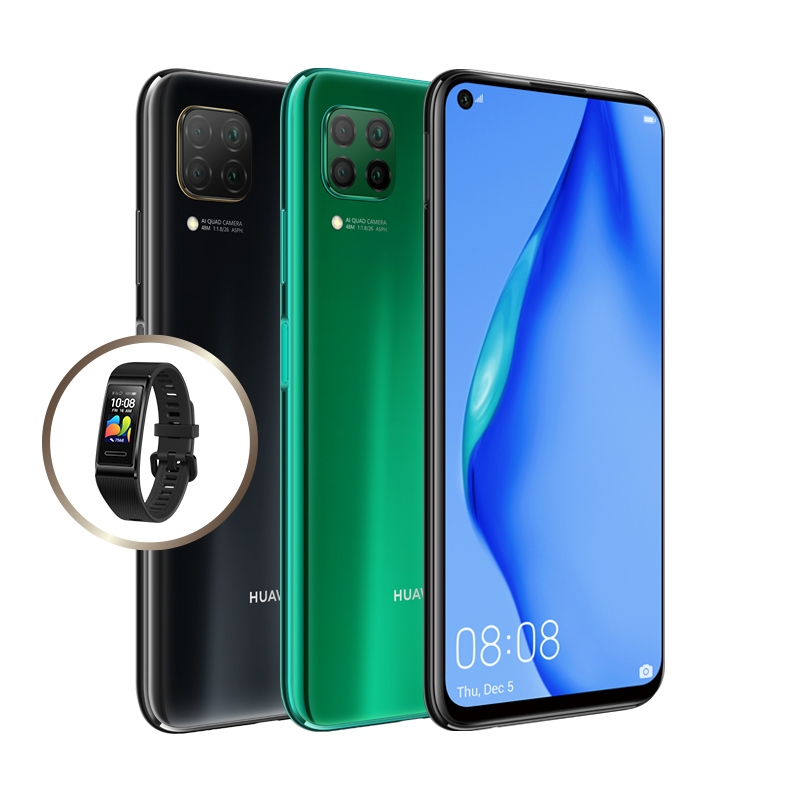 HUAWEI P40 LITE SPECIFICATIONS:
Display: 6.4 inch FHD+ display (punch hole)
Processor: Kirin 810
RAM/Storage: 6GB RAM + 128GB Storage
Rear Camera: 48MP Main camera (f/1.8) + 8MP Ultra wide-angle  (f/2.4) + 2MP Macro (f/2.4) + 2MP Depth (f/2.4)
Front Camera: 16MP selfie (f/2.0)
Battery: 4200mAh (40W SuperCharge)
Software: EMUI 10 (Android 10)
Dimensions: 159.2 x 76.3 x 8.7mm (183g)
Others: Side Fingerprint, Wi-Fi, GPS
Huawei P40 lite body is crafted with four-sided curved glass and comes in three colorful color options of Crush Green, and Midnight Black.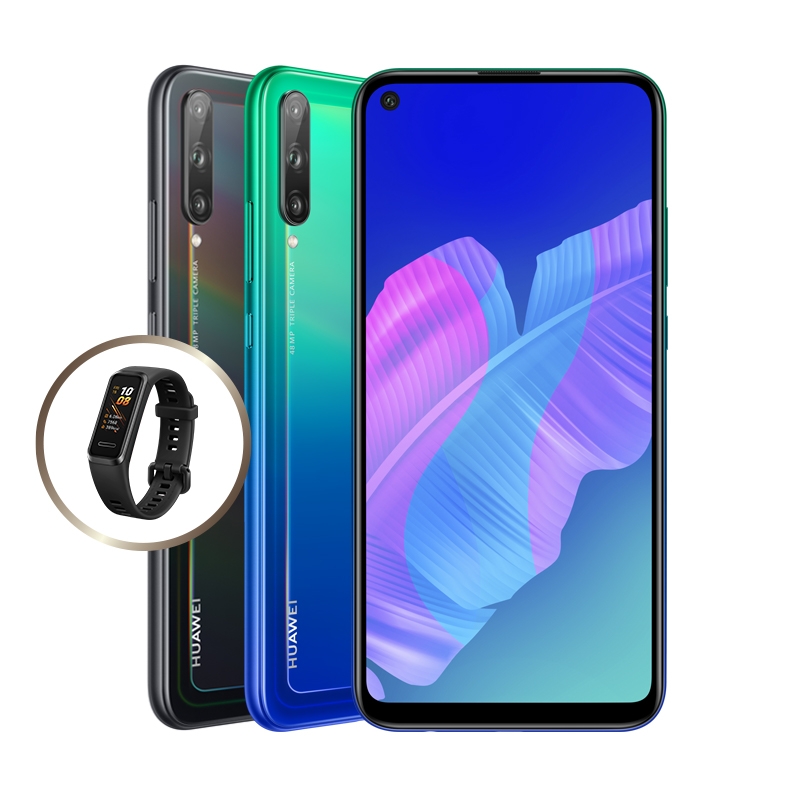 HUAWEI P40 LITE E SPECIFICATIONS:
Display: 6.39-inch display with HD+ resolution (1560×720)
Processor: Kirin 810F
RAM/Storage: 4GB RAM + 64GB Storage (expandable up to 512GB)
Rear Camera: 48MP Main Camera (f/1.8) + 8MP Ultra Wide Angle Camera (f/2.4) + 2MP Depth Camera (f/2.4)
Front Camera: 8MP (f/2.0)
Battery: 4000mAh
Software: EMUI 9.1 (Android 9)
Dimensions and Weight: 159.81 x 76.13 x 8.13mm (176g)
Others: Fingerprint, Wi-Fi, Bluetooth
Huawei P40 Lite E comes in two color options of Black and Aurora Blue.
Huawei Nova 9 design will be a combo of P50, Mate 40 and Nova 8 Pro: Tipster
Following the launch of the Huawei P50 series, the Chinese phone maker is now ready to introduce a new Nova series member -Huawei Nova 9. Now, new information reveals that Huawei
According to a Weibo tipster, the Huawei Nova 9 design will be a combo of the Nova 8 Pro and the standard P50 and Mate 40 devices. Though we don't have any exact clue about Huawei Nova 9 design, most probably they will be sharing the aesthetics of the above-mentioned models.
Related to this, the Nova 8 Pro and P50 have a much similar giant pill-shaped rear camera set up. While the Mate 40 has a circular camera.
These phones come with a premium glass back. All of them have negligible bezels on the front and punch-hole selfie camera setup. While the Nova 8 Pro also has a curved edge display, and we can expect it in the Pro model of Nova 9.
Also, the specifications of the Nova 9 models are unknown except for their possible processor details. Till now, no major leak about has appeared arrived so that we can make our guess.
A precious report reveals that the Nova 9 may use Kirin 990E chipset. While its predecessor, the Nova 8 devices were powered by the 7nm Kirin 985. This chip provides a faster 5G uplink, faster transmission, and a more stable connection.
The Nova 8 was launched with two models namely Nova 8 and Nova 8 Pro. While the next-to-come models include the Huawei Nova 9 and Nova 9 Pro.
Huawei Nova 9 launch date:
This would be early to say anything about the exact launch date of the Nova 9 series. Though the leaks have already arrived revealing their expected launch date. According to info, the Chinese tech giant may unveil the Nova 9 series somewhere between August to October.
In comparison to Nova 8, the company might be planning to introduce Nova 9 models early. Following the leak, if the launch happens to be scheduled for around October at max, then it will be around two months earlier than Nova 8, which arrived in December 2020.
Prices for old Huawei Kirin flagship raised high in second hand market after P50 launch
It seems that launching only 4G variant of the P50 series has gradually started to show the difference. According to the latest report, the demand for older Huawei's 5G flagship smartphones in the second-hand market has continuously risen following the unveiling.
Due to the anticipation, Huawei fans were waiting for the Huawei P50 unveiling but the company only launched the 4G variants. On the other hand, the fans were waiting for a 5G device. Therefore, the consumers are now using to get a Mate 40 or P40 series model instead.
It was reported that the price in the second-hand market touched its all-time high since the beginning of the month. On the other hand, it was reported to slow down before the release of new flagships. But the price isn't cool down a bit.
Huawei Mate 40 Pro 5G and Mate 30 Pro 5G demands in the second-hand market continuously increasing
In the market of second-hand products, the Huawei Mate 40 Pro 5G was in demand over this time period. The growing demand lead increase in price, which was around 6,363 yuan at the end of July. This price was increased by 323 yuan compared to the price in early June.
While the two-year-old flagship, Huawei Mate 30 Pro 5G saw a price increase of 293 yuan compared with last month. This device has recorded a 7.71 increase and its current price in the second-hand market is around 4093 yuan.
The users seem to be finding the older flagships with 5G support a better value for money over the new P50 models which lack 5G connectivity. Moreover, the current market trend also forces consumers to switch to the 5G handsets.
Nowadays, even mid-range and budget phones equip 5G capability, the consumer might hesitate to pay this price for a 4G device.
Not 5G, the Huawei P50 still have a powerful camera to offer
Besides 5G connectivity, the Huawei P50 models offers great and the most advanced photography that is confirmed by the DXOMARK test.
Huawei P50 Pro is ranked at the top of the table with its new camera setup and massive 200x zooming capability. While the camera system of this premium device is itself worth it.
The camera specs of the Huawei P50 includes Huawei XD Optics, XD Fusion Pro Image Engine, Ultimate zoom range, 4K video recording, True Chroma shot, and True focus fast capture for the next level photography experience.
(Via – ITHome)
Huawei P50 Pro pre-order started on JD, sale in September
Huawei P50 Pro! The latest top-end flagship of the Huawei flagship is now available for pre-orders in China. Although its sale will begin in September, interested users can pre-book this handset now on JD. However, it's already available to pre-order on Huawei's official store but its sale will begin on August 12 ahead of JD.
Huawei P50 Pro comes with new camera technologies including the world's first 200x zooming capability. Instead of using 5G connectivity, the phone has 4G Kirin 9000 and Snapdragon chipsets.
Besides the standard P50 Pro models, there is a special variant of the Huawei P50 Pro. You can check the complete pricing details and the color options below.
Here are the pricing details of the Huawei P50 Pro
Huawei P50 Pro (8GB+128GB) – 5988 yuan ($926)
Huawei P50 Pro (8GB+256GB) – 6488 yuan ($1000)
Huawei P50 Pro (8GB+512GB) – 7488 yuan ($975)
Huawei P50 Pro (12GB+512GB) – 7988 yuan ($1040)
Huawei P50 Pro (12GB+512GB) – 8488 yuan ($1313)
Color options:
Golden Black
Cocoa Gold
Pearl White
Charm Pink
Rippling Clouds
Huawei P50 Pro Specifications:
The elegant design of the Huawei P50 Pro is already known to us. It has a giant pill-shaped camera setup on the rear, while the front has a curved edge display with a center-equipped punch hole.
The smartphone sports a 6.6-inch OLED display with 2700 x 1228 resolution and supports a 120Hz display refresh rate. It packs a 4360mAh battery with support for 66W super-fast wired and 50W wireless charging.
Coming to the most adorable quad rear camera setup, the P50 Pro equips a 50MP primary camera (f/1.8, OIS) with a secondary lens of 40MP (f/1.6). The other two lenses are a 13MP (f/2.2) ultra-wide and a 64MP telephoto lens (f/3.5). In the front, it has a 13MP selfie shooter.
The other features of the P50 Pro include an in-display fingerprint scanner, dual speakers, IP68 waterproof rating, and more. It weighs around 195 grams and is available in five color combinations as mentioned above.